The senior pastor of Omega Fire Ministry Apostle Johnson Suleman reacted on his tweeter over the the dethronment of the former emir of kano
I can understand the dethronment of the former emir of kano.what I dont understand is the detention.over what?a governor has right to depose a traditional ruler but has no right to detain anyone who has not committed an offence.disrespecting a governor is not a criminal offence.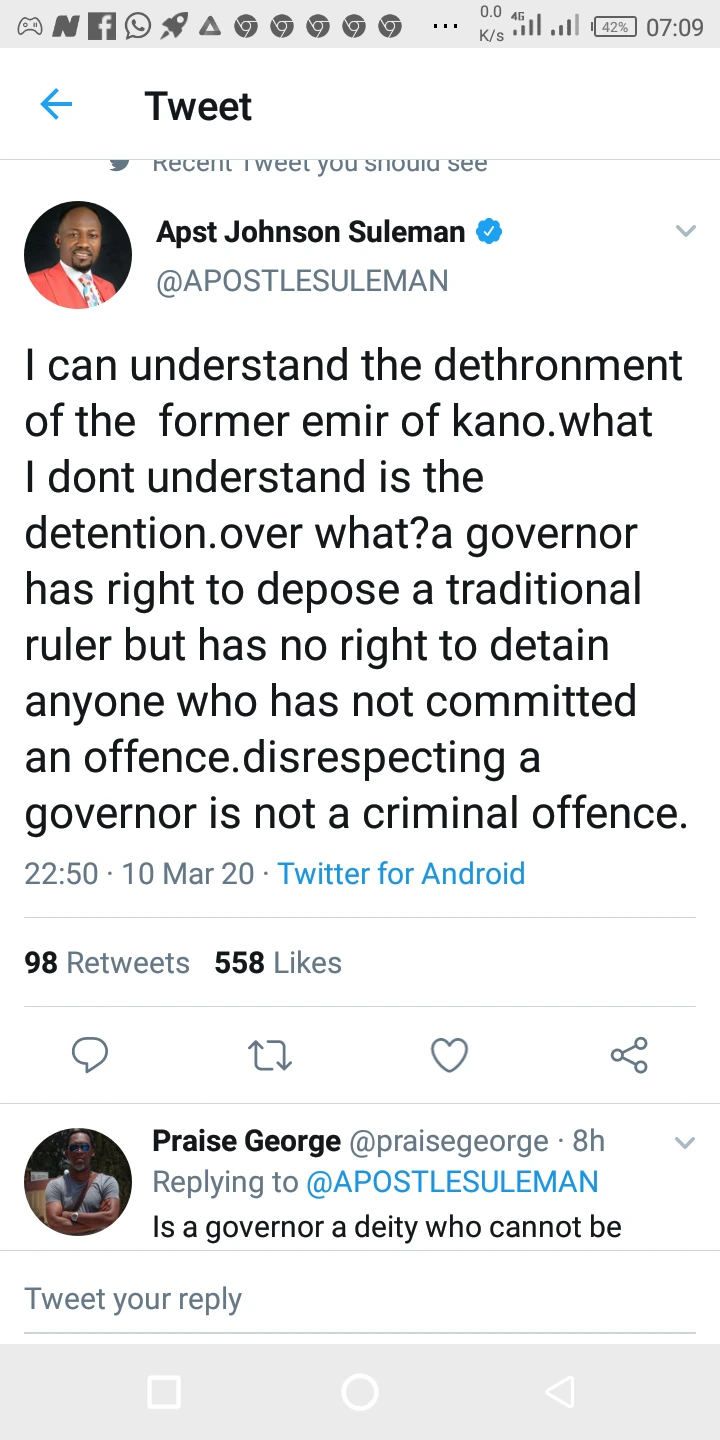 For me,
Sir, I believe it's all politics. The LORD who knows all things will hear our prayers and make Nigeria peaceful and great for us.
I just feel the governor @Ganduje became insecured after the dethronement, so he has to detain him so as to be sure he isn't planning anything for him, this is politics
And i strongly believe there's something fishy in all but God will soon expose the reason behind whatsoever thats going on.
Those in power at the moment forgot that absolute power corrupts absolutely.
Life is turn by turn