Eminem is one of world's most renowned rappers. Therefore, his net worth is something to behold. Since his initial success in the early 2000s, Eminem net worth has grown steadily through album and ticket sales. He has also had great successes in endorsements with companies such as Nike.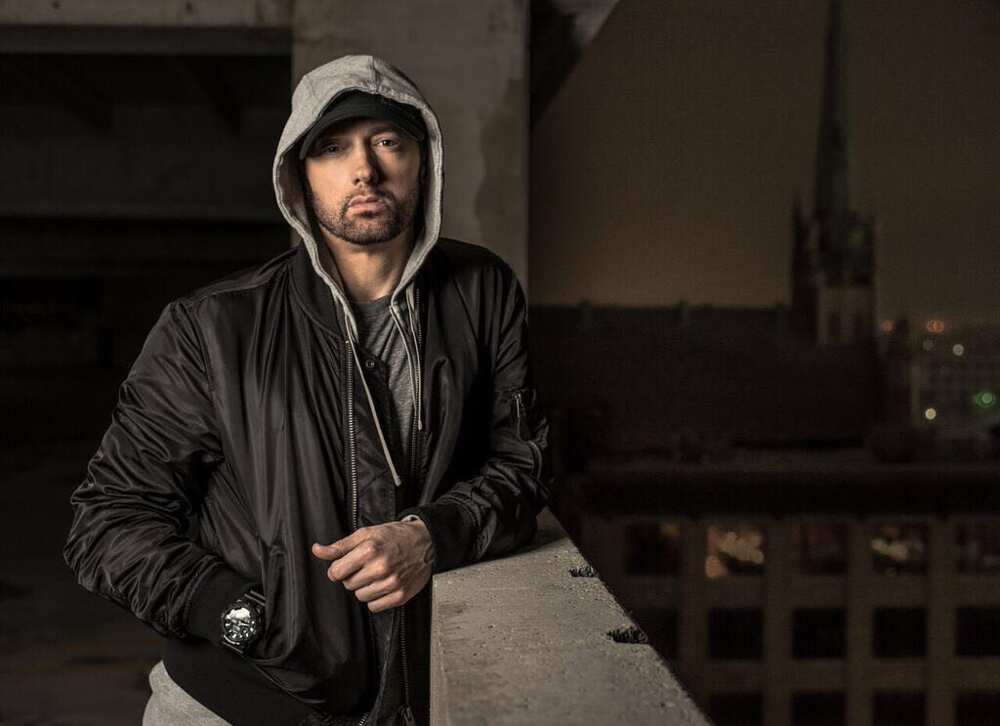 Image: instagram.com, @eminem
Source: Instagram
Marshall Mathers net worth is greatly attributed to his impressive album sales. His most profitable album is The Marshall Mathers LP. This project sold over 20 million copies worldwide and is considered to be among one of hip-hop's fastest-selling albums to date.
Net worth Eminem
Many of the rappers' fans wonder, 'How much is Eminem worth?'. He has been in the music industry for over 20 years, and he has a great fortune and a large number of dedicated supporters. As for the rapper's finances, Eminem's net worth is estimated to be about $230 million.
While Eminem net worth 2019 is quite high, this is not the first time that the Missouri native has been named as one of the wealthiest rappers in the world.
In 2018, the net worth of Eminem was at just $100 million, and he was ranked as number four on the Forbes Five: Hip-hop's Wealthiest Artists 2018 list. He tied with Drake. This exclusive list has also other great names such as Jay-Z and Diddy.
Why is Eminem networth so significant?
Born as Marshall Bruce Mathers III on 17th October 1972, the artist did not have an easy life. His father left when he was six-months-old. His mother, Deborah R. Nelson-Mathers, was 15-years-old at the time.
His youth was filled with sad stories about his mother's reported drug addiction, cruelty, and abandonment. At school, he was faced with more troubles. The artist was insistently bullied. One time, his bullies hurt him so badly that they left him in a coma and he was hospitalized.
When he was in 9th grade, he dropped out of school. His career started from him rapping to his friends at school and later performing in underground rap battles as he struggled to make a name for himself.
In 1996, he released his first solo album Infinite. However, he was only recognized three years later in 1999 after launching The Slim Shady LP.
The 2000s were great for the rapper as he – despite being a white artist in a black-dominated genre – ruled the industry. Here are some of his albums from 1999 to date. We have included release dates as well as the number of sales across the world for every album.
The Slim Shady LP – Released on 23rd February 1999, the album sold over 10 million copies worldwide.
The Marshal Mathers LP – He released the EP on 23rd May 2000, under Shady Records. Global sales reached a total of 23,290,000.
The Eminem Show – On 26th May 2002, he released this album, and 22,950,000 copies were sold globally.
8 Mile – 29th October 2002. Over 10 million copies were sold globally.
Encore – 16th November 2004. It performed well and had over 11 million global sales.
Eminem Presents: The Re-Up – It was released on 5th December 2006. Some of its famous songs include No Apologies and Shake That ft Nate Dogg
Relapse – 15th May 2009. Over 4 million copies of this album were bought all over the globe.
Recovery – 18th June 2010. Over eight million copies were sold all over the globe.
Kamikaze -His tenth studio album was released on 31st August 2018. It did not perform very well as it sold slightly over 1 million copies.
Earlier this year, on 17th January 2020, he released Music To Be Murdered By. The album has 20 songs with collaborations from artists such as Young M.A, Ed Sheeran, Anderson .Paak and Skylar Grey.
It should also be noted that, while he has collaborated with other producers throughout his career, all his albums have been released under Shady Records.
Eminem Revival sales
After taking a seven-year break, the hip-hop star released his project Revival on 14th December 2017. The 19-song album had some heartfelt tunes like Need Me, Bad Husband, River, and Arose. Revival peaked at number one on the Billboard 200 albums. The artist sold about 267,000 album copies in the first week.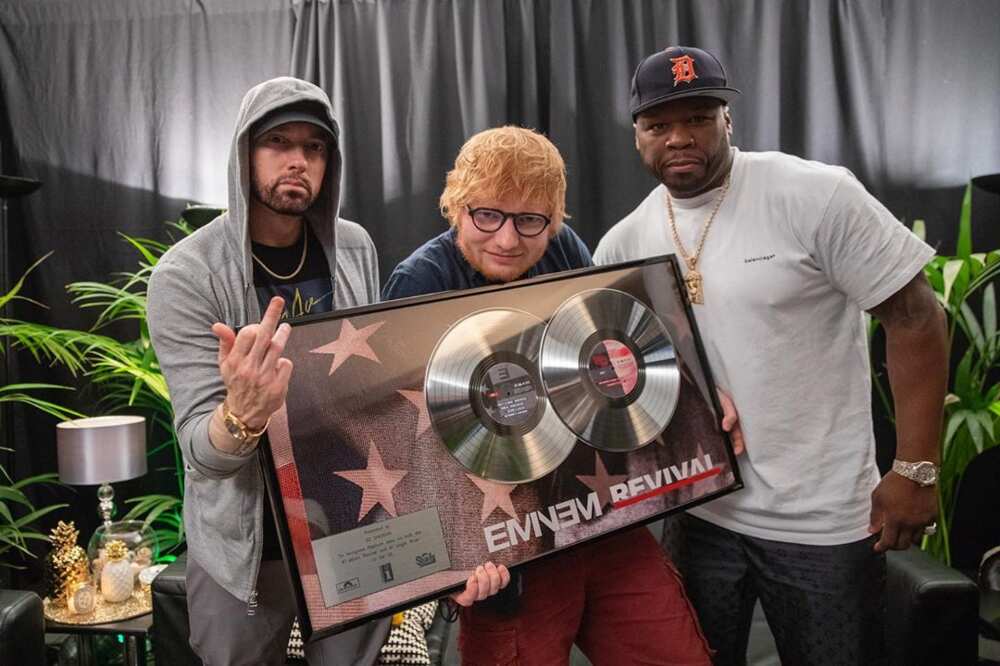 Image: instagram.com, @eminem
Source: Instagram
By the end of 2019, over three million copies of the same had been sold.
Eminem business
In business Eminem works just as hard as he does on his music. While sales from his music afford him a sizeable income, Marshall has other income streams. It is estimated that in a year, the rapper can make about $20 million without actively promoting his music.
In case he goes on tours, this number will shoot up to about $40 million. The amount comes from tickets and merchandise sales from his live shows. He has also earned vast amounts of money from endorsing brands such as Chrysler and Brisk, among others.
His other business venture has been the recording label Shady Records. Founded by the artist and his manger in 1999, it has signed famous entertainers such as Yelawolf, D12, and Slaughterhouse. He also produces a hip-hop radio show, Shade 45.
Like many great celebrities, he gives back to his community. Eminem started the Marshall Mathers Foundation, which is mostly funded by the rapper. He donates to other foundations such as Mosaic Youth Theatre of Detroit, Wolverine Human Services, Eight Mile Boulevard Association, and many more.
Despite the fact that Marshall does not release music frequently like other artists, Eminem net worth keeps growing by millions each year. This is a testament to his popularity as well as the exceptional quality of his music across the globe.