The former Minister of Aviation and Culture, Femi Fani-Kayode has yet again brought up the issue of Coronavirus being a strategic plan by the Church of Satan, otherwise known as Iluminati to control human beings as well as the world population.
Recall that the whole world is currently battling this strange virus, which was recorded by the World Health Organization (WHO) on the 31st December, 2020 as originating from Wuhan, China. However, despite the fact that the world knows when and where the virus was first discovered, it has remained unknown how it started and why.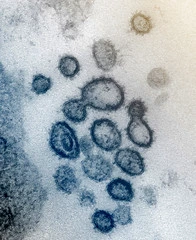 More to this, it is the opinion of the spokesman to former president Olusegun Obasanjo, Femi Fani-Kayode, that this virus was a plot by the Iluminati to bring the whole world to their control, first through creating fear and panic in the hearts of men through the virus, second, give an external body, the power to control human beings and third, usher in their well carved plan on how to take over the World.
Hear him:
The 1st objective is to create panic & fear. The 2nd is to grant the state more power to control you in the name of protecting you from Covid 19. The 3rd is to usher in a programme of compulsory mass injections of the anti-Covid serum which will lead to the death of millions.
..They want to control humanity & cull the world population. The injection
& drug they will introduce to battle, prevent &cure Covid 19 will kill more people than Covid 19 itself.
The Illuminati is at work here. It is called a Hegelian dialectic: problem,reaction, solution.