As the whole of Nigeria await the much anticipated decision of the supreme court on the application for review of its earlier decision on Imo state gubernatorial election, the state governor, Hope Uzodinma has landed in the state via Sam Mbakwe airport, Owerri, in the state.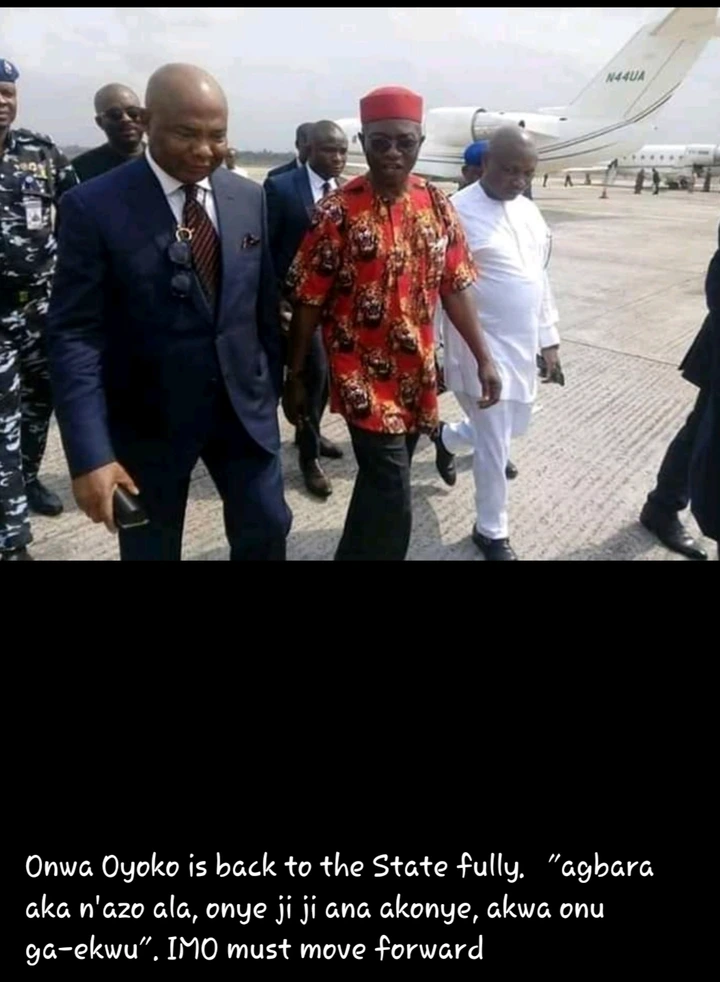 While it is characteristic of Nigerian politicians to spot smiles and and receive cheers from supporters when they arrive their states, Uzodinma's unusual smile on arrival as well as huge cheers may point to something.
On the other hand, the timing of his arrival is another pointer. At a time when his lawyers are sweating it out in the courtroom, he decides to leave Abuja for the state.
Some say it is preparatory of his celebration as he is certain that the pendulum will swing to his favour.
The picture of his arrival was shared by an Owerri based journalist, Onyekachi Eze, who has been monitoring the events from the state.
Meanwhile, let's wait for the judgement which has been slated to take place today by 3pm.