Kailyn Lowry gained popularity thanks to her appearance in "16 and Pregnant", where all her struggles with early pregnancy and motherhood were documented. With time, she became one of the most discussed participants of this show. What is her life like now, and why has she recently made headlines?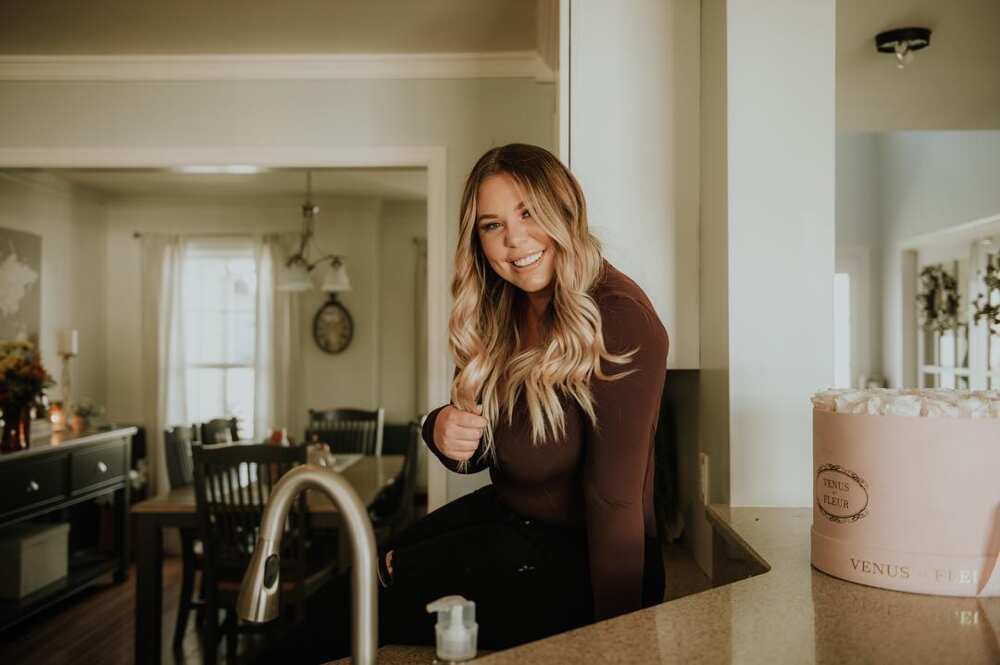 Image: facebook.com, @KailsOfficialFanpage
Source: Facebook
"Teen Mom 2" kept us glued to our screens, getting us both excited and worried for all the teenage mothers. The main character of this biography was one of the most interesting personalities on the show.
If you are wondering what Kailyn Lowry does for a living, whether she is in a relationship, or how many children she has, read on.
Profile summary
Full name: Kailyn Rae Lowry
Birthday: March 14, 1992
Age: 27 years old
Height: 5 feet 6.7 inches (1 m 73 cm)
Nationality: American
Birthplace: Nazareth, Pennsylvania, United States
Occupation: TV personality, author, public speaker
Mother: Suzanne "Suzi" Irwin
Boyfriend: Chris Lopez
Ex-husband: Javi Marroquin
Children: Isaac Elliott Rivera (born in 2010), Lincoln Marshall Marroquin (born in 2013), and Lux Russell Lowry (born in 2017)
Biography
The "Teen Mom" star was born in Nazareth, Pennsylvania, to her mother, Suzi Irwin. She met her father, a sperm donor, for the first and last time on 16 & Pregnant. With time, she cut contact with both of her parents.
She gained prominence when she appeared on "16 and Pregnant". This show depicted the issues and struggles she had when she was expecting a baby with her former boyfriend Jonathan Rivera.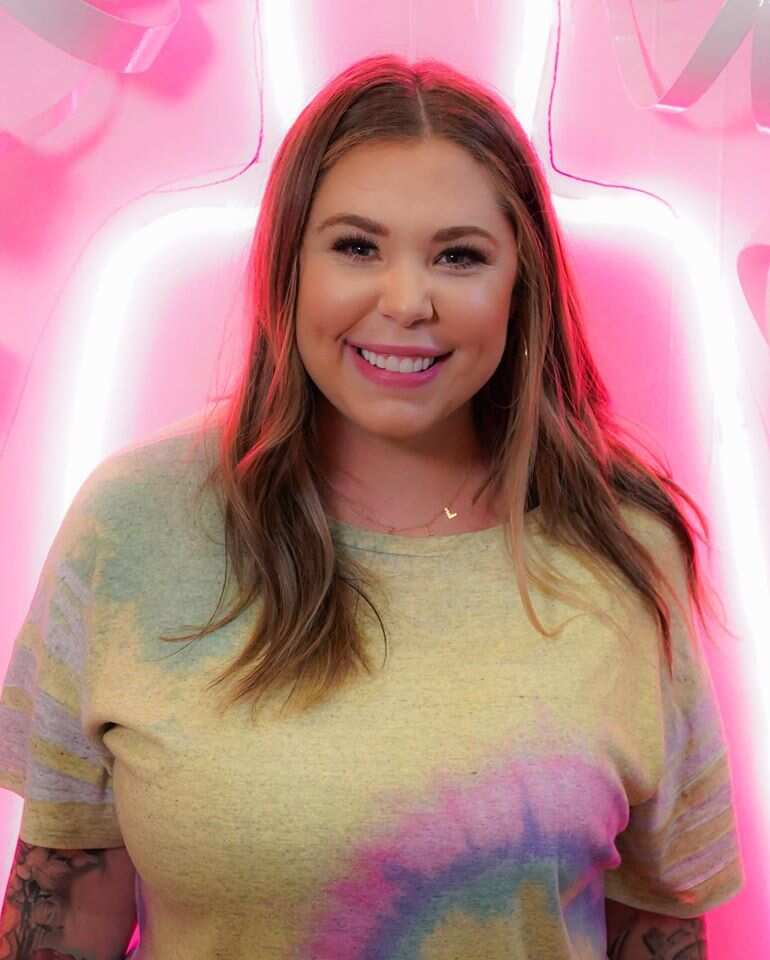 Image: facebook.com, @KailsOfficialFanpage
Source: Facebook
After her successful appearance on "16 and Pregnant", she got invited to be a part of "Teen Mom 2", a show which followed the lives of popular teenage mothers and their relationships with family, friends, and their partners.
Teen Mom Kailyn became one of the most famous stars on the show, and people were curious to see more of her thrilling adventures. She was one of the main sources of entertainment on MTV, along with her fellow stars Jenelle Evans, Leah Messer, and Chelsea Houska.
In addition to being a reality TV star, Kailyn Teen Mom is also a writer. Her experiences inspired her to write a book "Pride Over Pity," which became available to the public in 2014. Later, she wrote "Love is Bubblegum," "Hustle and Heart," and "A Letter of Love." Her writing mostly covers the topics of parent-child relationships, as well as true stories from her life.
Kailyn Lowry net worth
As Celebrity Net Worth reports, the net worth of this reality TV star and author is $25,000.
Kailyn Lowry kids and baby daddies
People have been enjoying the personal life drama of this fierce TV personality ever since they first saw her on "16 and Pregnant" when she was expecting her first child. Her oldest son Isaac Elliott Rivera was born on January 18, 2010. She eventually split from his father, Jonathan Rivera.
Image: facebook.com, @KailsOfficialFanpage
Source: Facebook
She was married to Javi Marroquin, who was a part of the United States Air Force. The two met at the Buckle store at a mall and quickly formed a connection. Their wedding took place in 2012, and Javi got Kailyn Lowry pregnant, which resulted in her giving birth to Lincoln Mashall Marroquin on November 16, 2013. Some aspects of Javi Marroquin Kailyn Lowry relationship were portrayed on "Teen Mom 2". It also became public knowledge that she suffered a miscarriage during their marriage.
Javi and his reality TV star wife appeared on the 11th season of "Marriage Boot Camp: Reality Stars", which is a show focused around relationship problems and couples working through them. They later split.
Her next boyfriend was Chris Lopez, who also became Kailyn Lowry new baby daddy. Their on-and-off romance constantly had viewers on the edge of their seats. Chris Lopez and Kailyn Lowry ended up having a child together – Lux Russell was born on August 5, 2017.
Kailyn Lowry Chris Lopez relationship was quite turbulent, as the reality TV star revealed that her boyfriend cheated on her while she was pregnant. They had a few rough patches but would get back together every time.
Image: facebook.com, @KailsOfficialFanpage
Source: Facebook
On February 4, 2020, the famous television personality has revealed that she is expecting her fourth child. She said that she was 16 weeks pregnant, and the first few months were hard for her as she suffered morning sickness and nausea, but she was feeling slightly better.
While making the announcement, she did not disclose who Kailyn Lowry baby daddy was. People began speculating whether Kailyn Lowry new baby is Chris Lopez's, and asking "Is Kailyn Lowry in a relationship?".
US Weekly states that the father of her unborn child is, indeed, Chris Lopez. In one of the Q&As that he did on Twitter, Chris confessed that he regrets the way he treated his girlfriend while she was expecting their son Lux, and wishes he was there for her. The couple's fans hope that, eventually, it will be confirmed whether Kailyn Lowry baby belongs to Chris Lopez or someone else.
The reality TV star Kailyn Lowry has been through a lot, but she is now happily raising her children and expecting another little one very soon.