Cardi B has drawn attention to herself and her family ever since the start of her career. She used to be a strip dancer before her music career became a success. We are sure you know all these facts about her, but how much do you know about Cardi B sister?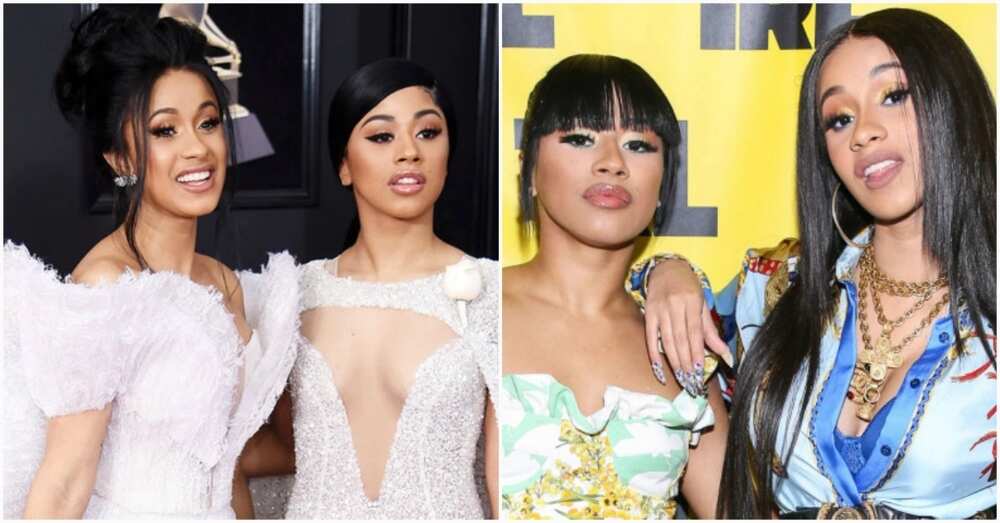 Who is Cardi B sister?
The creator of Gangsta B*tch Music tapes and Invasion of Privacy album, Cardi B, is a 26 year old rapper born in New York City (the USA). Her real name is Belcalis Marlenis Almanzar.
Some of Cardi B's singles reached the U.S. Billboard Hot 100 and 200, and she was named one of the 100 most influential people by Time in 2018. Cardi B and her sister are two interesting figures in the USA.
About Cardi B sister
Cardi B sister is also a TV personality. Her real name is Hennessy Carolina Almanzar. She is younger than Cardi B. Hennessy, Cardi B sister, was born in 1995. She will turn 23 years old on December 22, 2018.
It is alleged that she was named after alcoholic drink, Hennessy which was the favorite drink of her father.
Both sisters, Cardi B and her sister Hennessy, appeared in a TV show called Love and Hip Hop: New York. Those people who watched this reality series would remember Carolina thanks to the way she likes to dress. Her style is unique and looks unusual to many viewers.
The famous U.S. rapper's younger sister Hennessy loves art. She studied musical theater at high school and now takes classes on design at the Fashion Institute of Technology in New York. Her dream is to release a fashion line of hers and let everyone who is interested in her style wear her clothes.
2017 was a challenging year for Almanzar family. Hennessy revealed to the public that she was dating another woman, and her mother didn't accept it at first. Now, according to Cardi B sister, her parents are ok with the situation.
What does Cardi B sister do for a living?
Hennessy often appears on TV shows, and they seem to bring her some money.
She was on Season 7 of Love and Hip Hop: New York, she appeared in Season 3 of The Challenge: Champs vs. Stars and she is active on her Instagram account that boasts over 3.8 million followers. Besides, she sometimes takes part in different fashion shows as a model.
Hennessy assures that she does some of the TV series jobs for charity, but her main dream is to become a fashion designer and start making a living out of this interesting and creative occupation.