Nadine Caridi is a former influential model and actress. She is also famously recognised as the long term wife to the real "Wolf of Wall Street" Jordan Belfort. The sizzling British beauty had a successful modelling life that led to her stardom as an actress in various Hollywood blockbuster movies. Apart from being a successful actress, she is termed as one of the fabulous female motivational speakers, successful businesswoman, and instrumental authors of all time.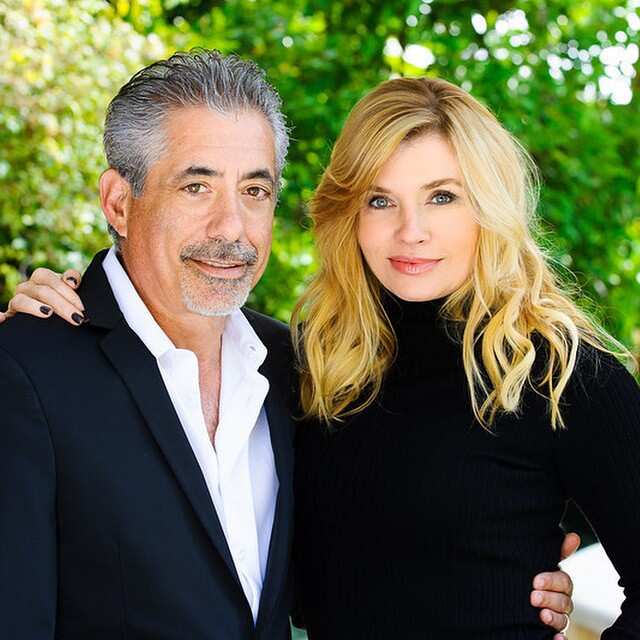 Image: instagram.com, @thewolfofwallstreetfacts
Source: Instagram
How does it feel to have a partner who has been making headlines for stock exchange fraud? Owning individuals over millions of dollars, and a drug addict? Only Nadine Caridi can answer this question. If you have not come across her name, I bet you have watched the award-winning "Wolf of Wall Street" blockbuster movie that had the internet going crazy. Nadine Caridi arises above all these as one of the successful actresses and former model who has survived such a toxic relationship. This article provides exclusive information concerning Nadine's past life history, her career journey, marriage life, and net worth.
Nadine Caridi early life
Nadine Caridi was born in England. The 56-year-old lady celebrates her birthday every 6th of November ever since 1962. As a young girl, she grew up in Bay Ridge, in the town of Brooklyn on the south of New York City.
Further information concerning her family and history including siblings has not yet been shared. The lady prefers to keep her families details private. This is evident from her social media pages and YouTube interviews where she strictly shares information concerning her career, her businesses, and projects. Currently, the beautiful British actress lives in Hermosa Beach in California.
Nadine early education
As a teenager, Nadine Caridi attended a public school known as John Dewey High School. The school location is in Gravesend, in southern Brooklyn, New York City. After high school, she started developing her interest in the modelling and fashion industry. The main reason behind her modelling was her amazing body and unique sense of style. Nadine possessed deep blue eyes, and long blonde hair, her career in modelling was set to bloom. As a beauty with brains, she currently holds a Masters degree in Clinical Psychology (2015).
Nadine Caridi modelling career
The English model had an extraordinary hourglass figure. Her beautiful face is quite evident when you see her previous and current photos. This led the sensational Nadine to gain various contracts from firms like Miller Coors. This company made a contract with her to advertise the alcoholic beverage called "Miller Lite". This was one of the advertisements that made Nadine Caridi gain wide-scale recognition as Miller Lite's poster girl.
Apart from appearing in the famous Miller Lite advertisement, Nadine beauty had her earning a contract with television stations. Her national popularity made her get numerous features, especially in television commercials. She also dedicated her fame as a model to advocate for various health campaigns. A good example is a commercial about a donation to support over 18 people that were to undergo organ transplant surgery, (YouTube). Her appearance was aired during the Monday Night Football commercial.
Nadine Caridi husband
Before getting into a relationship with Jordan Belfort, Caridi was seeing her then ex-boyfriend Alan Wilzig. Mr. Wilzig is a famous American philanthropist and successful businessman. It is through one of the couple's extravagant parties that Nadine came to know the controversial Jordan Belfort. When Nadine started her relationship with Belfort, he was married to Denise Lombardo.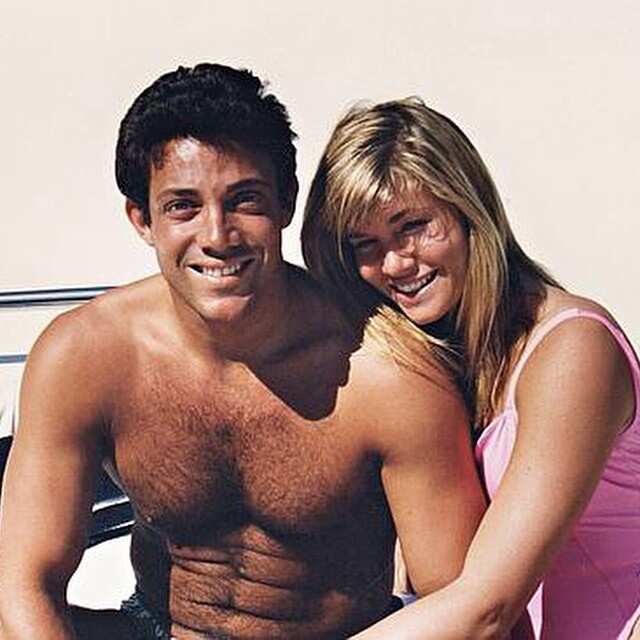 Image: instagram.com, @thewolfofwallstreetfacts
Source: Instagram
The duo was not afraid to share their love through their lavish parties and social platforms. Jordan was so in love with Nadine that he decided to divorce her first wife, Denise Lombardo. Just after successfully achieving a formal divorce through the court, Caridi and Jordan decided to make their relationship official by tying the knot. Their extravagant wedding took place in 1991 in the Caribbean. This made her change her surname to Nadine Belfort
Nadine Caridi children
In the early stages of their marriage, the lavish couple was blessed with two beautiful children. The kids were namely Carter Belfort and Chandler Belfort. Currently, the male and female kids are grownups with Chandler Belfort possessing a degree from New York University. She is in a relationship with Connor Winter. Their boy, Carter James, is currently a student at Muhlenberg College and resides in LA, California.
Their lavish life continued for years. To showcase his love for Nadine, Jordan had his expensive famous yacht rebranded. The name was officially changed from Coco Chanel (Gabrielle Bonheur), who was a renowned French fashion designer (brand Chanel) to being named Nadine (Naomi Belfort in the Wolf of Wall Street movie). Marriage life forced Nadine to become a full-time guardian. On the other hand, she continued with her socialite life across the media.
Image: instagram.com, @thewolfofwallstreetfacts
Source: Instagram
Nadine Caridi, Wolf of Wall Street wife
Despite the glitz and glamour, the couple 14 years marriage was rocked with numerous storms and waves. Nadine's husband was involved in multiple controversial cases with the law. These included active involvement in fraud businesses. Her husband was also engaged in dishonest relationships with other women. He was so deep into the dirty business forcing Nadine to take him to the rehab. In 2005, their marriage came to an end.
Who is Nadine Caridi married to now?
Just after the divorce, Nadine did not lose hope in marriage. She decided to get married to another prominent person. She wedded the former CEO of Wizard World, an entrepreneur from New York, and one of the greatest business tycoon John Macaluso.
From the photos and sources, it is evident that Macaluso is quite older than Nadine with a big range of years. They had a son named Carter. Before marrying Nadine, John Macaluso had three kids from his first wife. These kids are namely Frankie Macaluso, Nicky Macaluso, and Allie Macaluso. Currently, the couple still lives together happily without any negative publicity or rumours.
Nadine Caridi net worth and current life
Currently, the lady is estimated to have a net worth of $2 Million. However, Nadine Caridi net worth has not yet officially been disclosed. Nadine Macaluso practices psychotherapy. She has been actively involved since 2008 helping individuals achieve their full potential.
Apart from that, she is involved in enabling individuals to overcome cases of suffering in their lives. People can access her therapeutic services through her website which provides a platform for booking appointment.
She is a credited marriage and family therapist. She earned her degree in psychotherapy in Pacifica Graduate Institute where she graduated with a Ph.D. This was in the year 2015. She owned her practice certificate in Neuro Affective Relation Model also in 2015.
Image: instagram.com, @thewolfofwallstreetfacts
Source: Instagram
Nadine Caridi's life showcases her will and determination to make it in life. The gorgeous English star is known for her excellent beauty that earned her various contracts as a model. Her relationship with the "Wolf of Wall Street" Jordan Belfort led to an extravagant lifestyle that was rocked with numerous challenges. These include Jordan's fraudulent business practices and multiple affairs. Besides, she had to deal with her husband's drug abuse for a maximum of 15 years before calling it quits. She begot two children and later was married to the American tycoon John Macaluso.
Currently, Nadine Caridi is a professional psychotherapist in Hermosa Beach, California. Her troubled marriage experience enables her to be in a better position to understand and offer relationship guidance to couples and individuals having marital issues. The actress was on the cast of the famous blockbuster movie "Wolf of Wall Street" that was based on the rise and fall of her husband, Jordan Belfort. She was given a significant role as the wife of Jordan in the movie. Her skilled acting skills enabled her to act with top Hollywood celebrity actors. A good example is Leonardo DiCaprio who acted as "Jordan" in the movie.