What is the life of Pastor Chris Oyakhilome? What is the personality of this person and how does he create his name?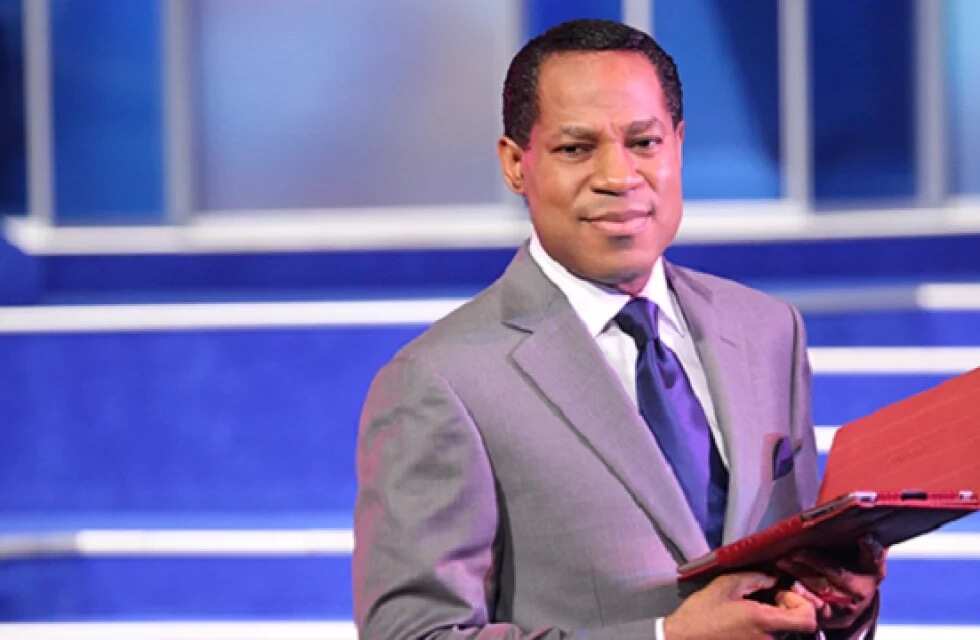 Pastor Chris Oyakhilome
Pastor Chris Oyakhilome teachings helped thousands of Nigerians to find a path to God. Moreover, it also helped him to create a Net worth which is estimated around 50 million dollars. It`s interesting how the pastor of God can live and create the life around. Pastor Chris Oyakhilome is a Christian Minister. He is also the founder and president of the Believers` Loveworld. The Headquarters of his organization is coordinated in Lagos. His devotion to God brought him one of the places in The Forbes magazine. Pastor Chris Oyakhilome is one of the richest pastors not only in Nigeria but in the world!
READ ALSO: Anita Oyakhelome Biography
Pastor Chris Oyakhilome Biography
According to his official Biography, Pastor Chris Oyakhilome was born on December 7, 1961. He was the eldest son of the Family of T. Oyakhilome. Pastor Chris Oyakhilome family started with his marriage in 1991 to the head of UK agency and fore-runner Rev Anita Oyakhilome. They had two daughters. Unfortunately, after 25 years of marriage, they divorced. Their divorce process is still a piece for scandals for the Nigerian mass media. The reasons for the divorce was "Unreasonable Behavior."
Pastor Chris Oyakhilome teachings
In 2015, the pastor was given an honorary doctorate from Benson Idahosa University and Ambrose Alli University. He can provide one of the largest networks in the world with more than 5000 Ministers in 145 countries. He also runs network company. The ministers created by his commands include Innercity Missions for Children, LoveWorld Books, Rhapsody of Realities, Healing School.
Pastor Chris Oyakhilome also own several Christian teaching channels, like LoveWorld Plus, LoveWorlds TV, and LoveWorld SAT. These programs feature what is claimed to be a healing practice and Christianity teachings. These programs provide him a large television auditory of over 2,5 million people every night.
Pastor Chris Oyakhilome's songs, prayers, and teachings gather auditory in the United Kingdom, United States of America, Canada, South Africa, Nigeria. He also organized the Night of Bliss in Johannesburg Stadium. This provided him an additional army of followers in South Africa.
Pastor Chris Oyakhilome sends messages to thousands of his followers in the net. It should also be mentioned that he has more than one million followers on Twitter. He also managed to create his online messenger, which is called KingsChat.
Pastor Chris Oyakhilome has its website which is called the "Rhapsody of Realities." This website as available in 739 languages in 242 countries. He also hosts Higher Life conferences in Canada, United States, United Kingdom, South Africa, Ghana, and Nigeria. He also hosts African awards for the Young Leaders of Nigeria. Therefore, he provides some support for young Nigerians. Due to his work and philanthropic initiative, more than 40 Nigerians were awarded investments for young entrepreneurs. It helped young Nigerians to create a new life for the social projects.