The Spiritual Director of Adoration Ministry Enugu Nigeria (Amen) Rev Fr Ejike Carmilus Mbaka is a powerful man of God who has seen many prophecies that has come to pass and many people so much believe in his ability as regards to his healing powers.
Fr Mbaka as he's fondly called has been quite for sometime regarding the outbreak of the disease in the world as some cases are now confirmed in Nigeria.
But this time around, he has took to his Facebook page to say his thoughts on the virus as he also issued a prayer to be said for the elimination of the virus on the earth. Here is what he said:
" I said it before now,that the virus may shake the whole world and cause alot of harm but we shall be victorious in Jesus Mighty Name; Everybody should turn to God, it is time to ask for God divine mercy. Corona virus will do you no harm in Jesus Name Amen. As it was written in the Book of Deuteronomy 7:15 saying "And the Lord will take away from Thee all sickness, and will put None of evil disease of Egypt"…I decree and declare upon you and your family a divine protection in Jesus Mighty Name say Amen"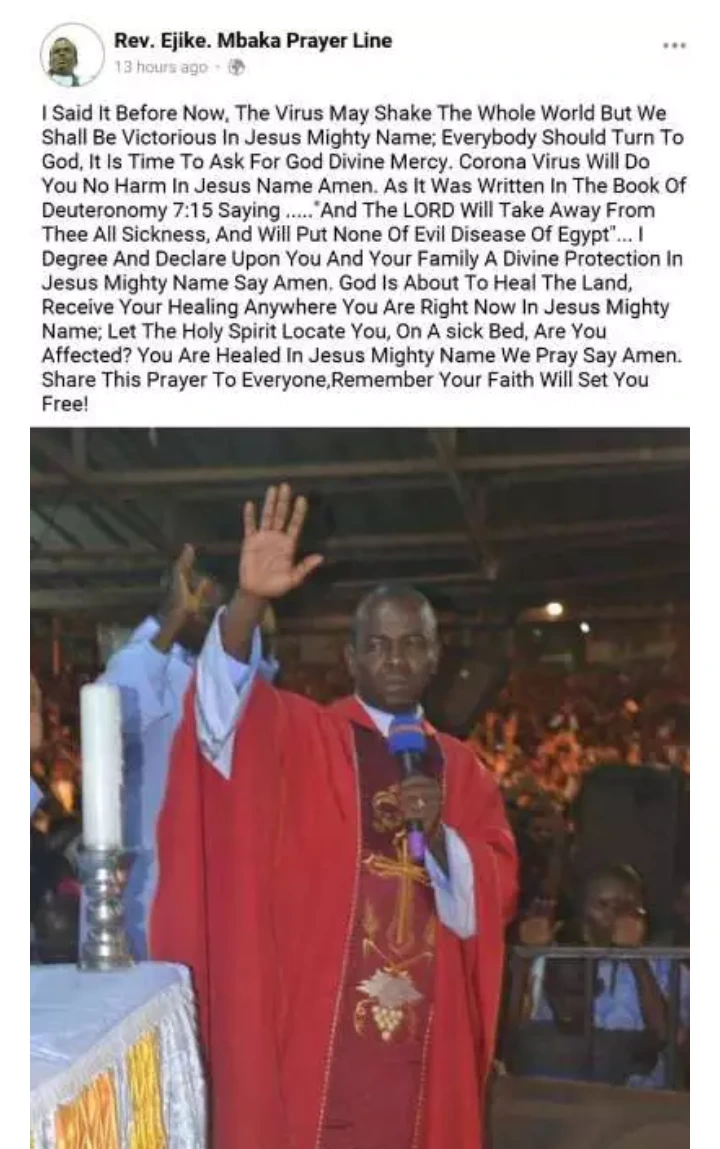 He further went ahead to say a brief prayer asking God to heal all those that are affected of this deadly Virus as he urge all his members to type amen in the comment section.