Regis Philbin is a legendary American television personality, author, actor, and singer. He is best known for his exceptional ability to host talks and game shows. He is known as one of the best hosts in the history of television. Philbin's trademarks include his New York accent and enthusiastic personality.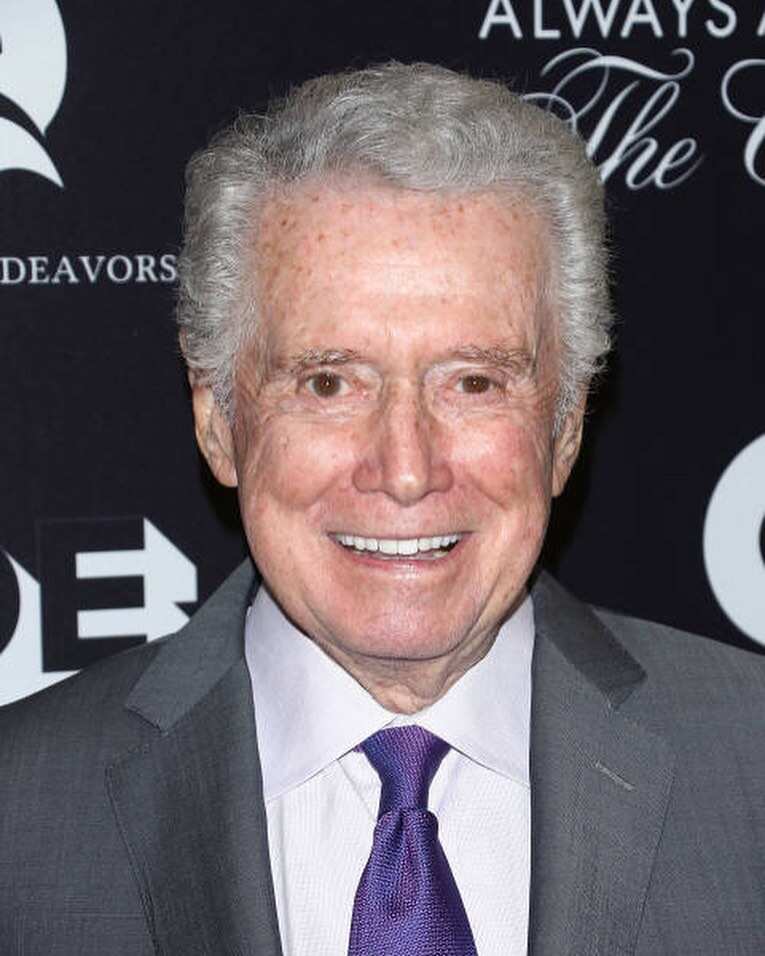 Image: instagram.com, @goldenage_ofhollywood
Source: Instagram
This veteran has been in the media industry since the 1960s. He is now advanced in age but his legacy is still worth talking about. Where is this multi-talented media personality? Why don't we hear about him anymore? What is Regis Philbin net worth? These are just some of the questions we are going to answer as we delve into his biography.
Profile summary
Name: Regis Francis Xavier Philbin
Date of birth: 25th August 1931
Place of birth: Bronx, New York
Regis Philbin age: 88 years
Occupation: Media personality, author, singer and actor
Spouse: Catherine Faylen(m. 1955; div. 1968), Joy Senese (m. 1970)
Children: J. J, Joanna, Daniel and Amy
Zodiac sign: Virgo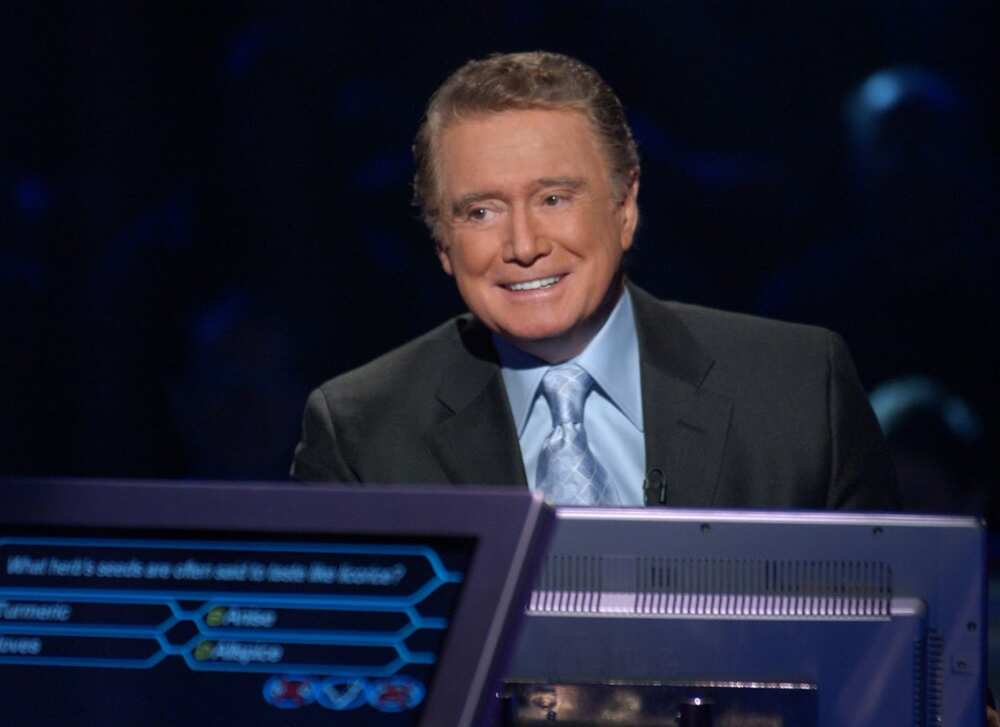 Image: twitter.com, @SilverAgeTV
Source: Twitter
Background
Regis was born on 25th August 1931 in Bronx, New York. His father, Frank Philbin, was of Irish ancestry. He served in the U.S marine in the Pacific. His mother, Filomena Florence, was from an Italian migrant family.
Regis Philbin young was raised in a Roman Catholic family. Throughout the TV personality's career, his younger brother Frank Philbin had requested not to be mentioned in the press. Frank died of cancer in January 2007.
Regis attended Our Lady of Solace Grammar School and went on to study at Cardinal Hayes High School. He enrolled in the University of Norte Dame, where he earned his Sociology degree. Young Regis Philbin was a weight lifter and later a boxer while at the university.
In view of his extensive career, people often ask " how old is Regis Philbin?" He will turn 89 in August 2020. He began his career in television at a young age and has remained active to date. The total number of hours he has spent on television is estimated at 17,000 hours.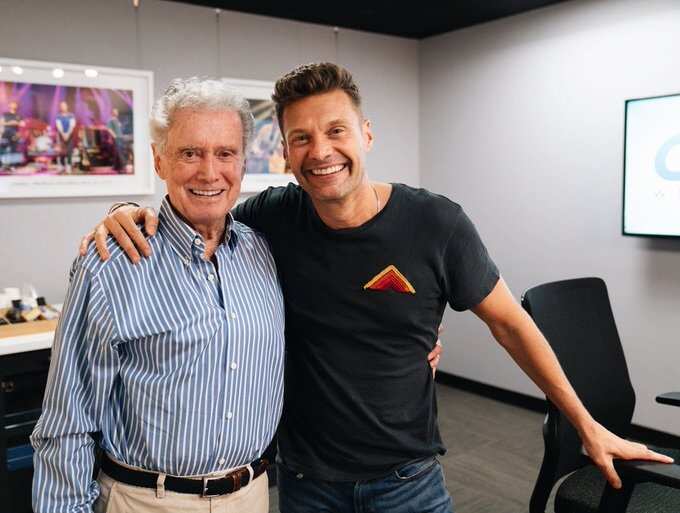 image: twitter.com, @RyanSeacrest
Source: Twitter
Career
Regis served in the U.S navy before unleashing his potential to become a famous media personality, author, and writer. He started as a stagehand and later got the opportunity to write the news.
Media
In 1961, he began hosting The Regis Philbin Show. After he featured as an announcer on The Joey Bishop Show in 1967-1969, he moved to do other talk shows like A.M Los Angeles, Live With Key, and Ryan (1983).
Other notable shows he hosted include:
1983 – The Morning Show which was later changed to Live in 2001.
1981- The Regis Philbin Show.
1975 – The Neighbour, which was a game show.
1975 – Almost Anything Goes, which was also a game show.
1999 – Who Wants to Be a Millionaire, which become one of the best TV shows. The show was later cancelled in 2002.
2004 – Who Wants to Be a Super Millionaire. This show was again cancelled within four months.
2006 – ABC's This Is Your Life which Regis revived. This is proof of his focus and talent. This was a show he had hosted back in 1952.
2006 – He hosted America's Got Talent with Brandy Norwood, David Hasselhoff, and Piers Morgan as the judges.
2013 to 2014 – He organized the sport-themed panel Crowd Goes Wild.
Acting career
The legend has also acted in several movies. Some of his notable appearances are mentioned below.
2003 to 2006 – Played the role of Halverson in Hope & Faith.
2005 – Appeared as Xi Zao Pi in Less Than Perfect.
2008 – Appeared as himself in one episode on Damages.
2008 – Featured as himself in Ugly Betty.
Music career
He has released several songs and albums. Some of his hits include; The Best Thing You Ever Had 1998), A kiss To Build Your Dream On (1998), You make Me Feel So Young (2004), They Can't Take That Away From Me (2005) and Where do We Go for Christmas (2005).
Regis is also a great author. Together with Bill Zheme, they wrote I'm Only A Man in 1995. He wrote How I Got This Way in 2011. He retired in 2011 but, he still appears in television shows. An example is the Fresh Off the Boat, where he was a guest in 2019.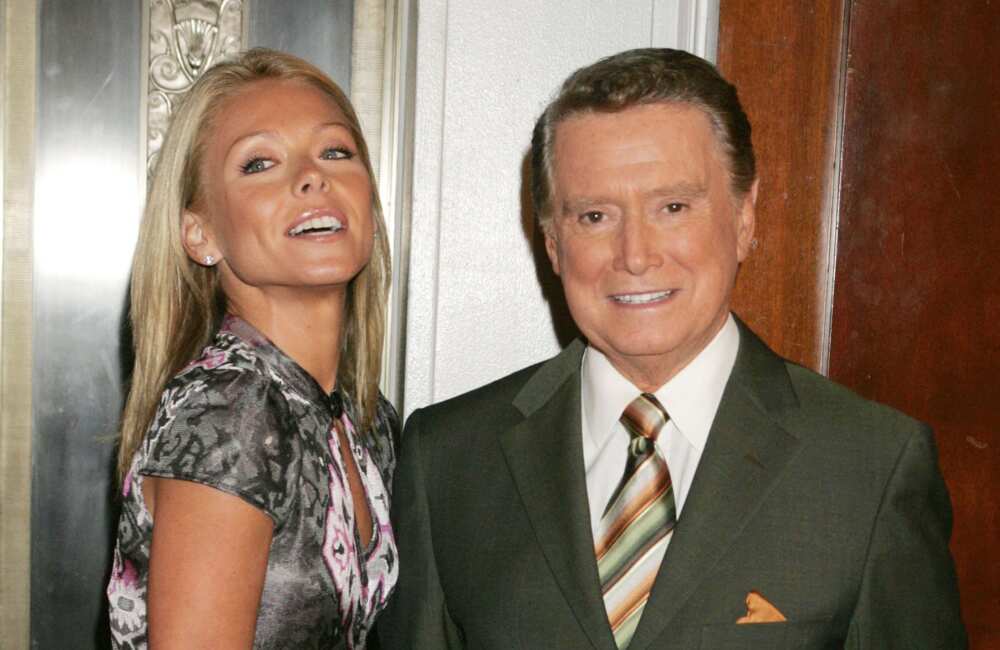 Image: twitter.com, @ETCanada
Source: Twitter
Regis Philbin and Kelly Rippa
Regis and Kelly teamed up to co-host Live. The two were an unlikely match – Philbin was an older guy with a different outlook on life compared to young Kelly who was a soap opera actress. Surprisingly, viewers enjoyed their show and Live aired for 11 years. The two seemed very friendly on the television.
After Philbin left the show in 2011, their two grew apart. He told Larry King that he and Rippa do not keep in touch anymore. Philbin thinks Rippa is mad at him for leaving their show. When asked if he could host Live for a week, the star admitted that it would be fun to go back on set.
Regis Philbin health
Regis has been vocal about his health issues. He has suffered heart and cholesterol distresses for years. In one of his statements, he said that he is doing much better, thanks to his dieting and exercise.
Of course, at his age, staying healthy is a full-time job. He went ahead and said that staying healthy gives him the freedom to travel from his home in New York to California to visit his two daughters.
The outstanding multi-talented man seems to be enjoying his retirement. He now plays tennis and follows the stock market as a way of keeping himself sharp.
How much is Regis Philbin worth?
He holds the Guinness World Record for the most hours spent in front of a television camera, so it is not surprising that his net worth is estimated to be $150 million. The TV personality began his career way back in 1950. He has an outstanding personality and undeniable talent which has seen him succeed.
Regis Philbin is an outstanding media personality who has worked his way up. Fans who grew up watching him on TV will remember him for his legacy.