35 year old former Nigerian Striker and current Manchester United forward, Odion Ighalo will become the Highest Paid African Player if he accepts Shanghai Shenhua's over £400,000 per week two-year contract extension, that's a very very very huge sum of money, when converted into the Nigerian currency, it will be 176,000,000 naira every blessed week.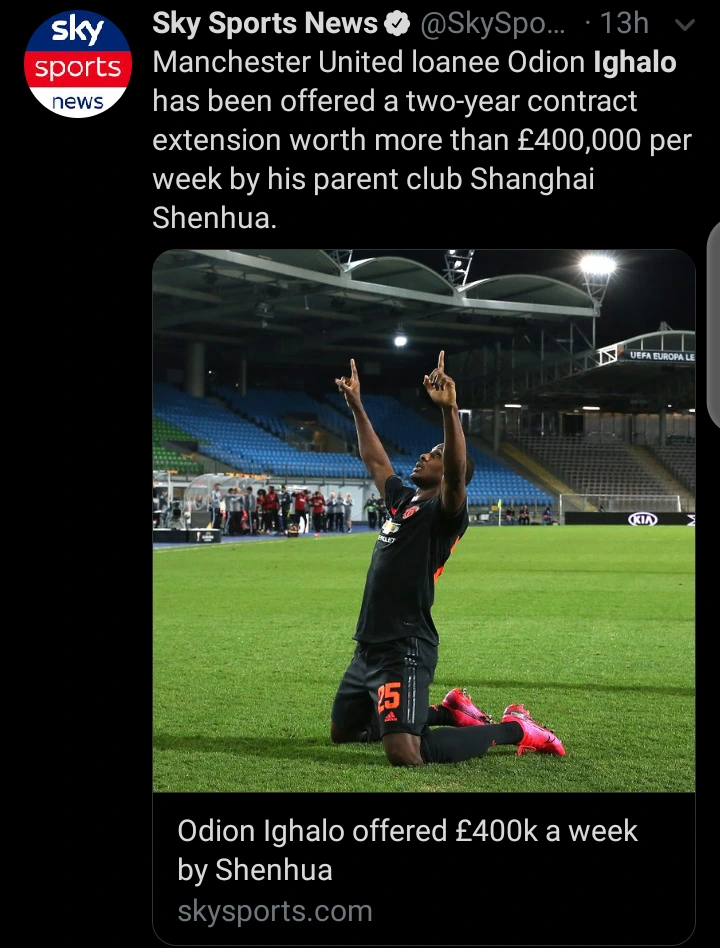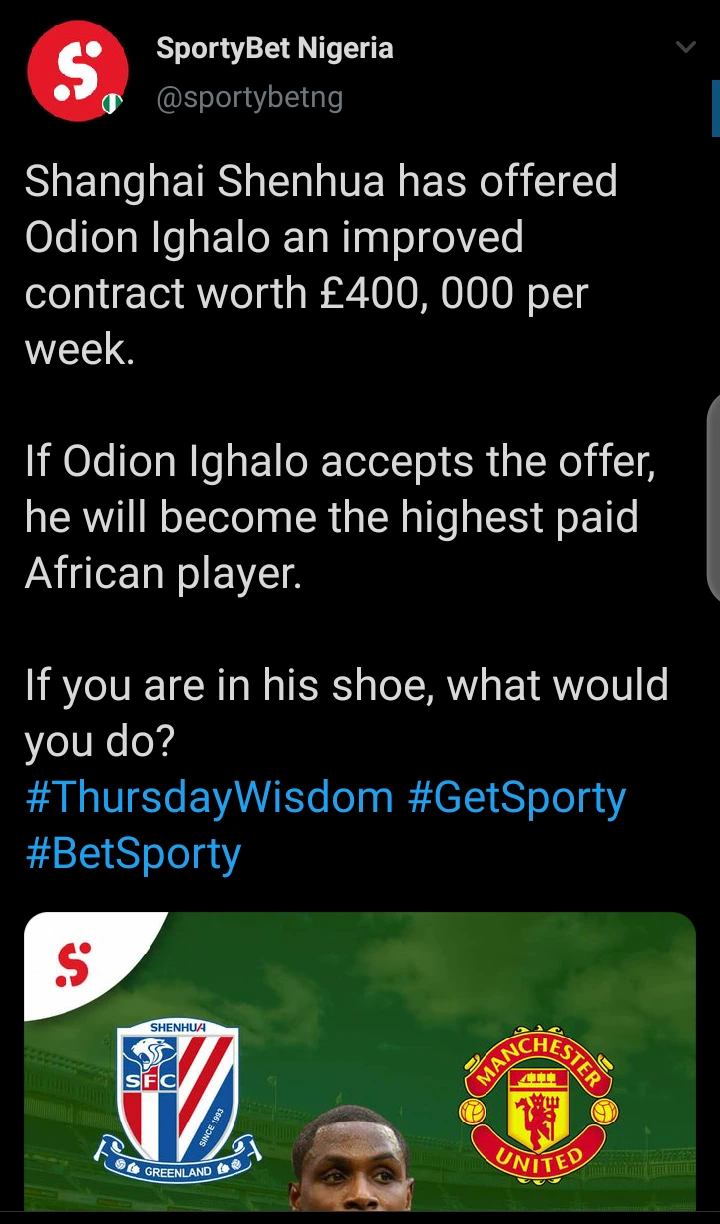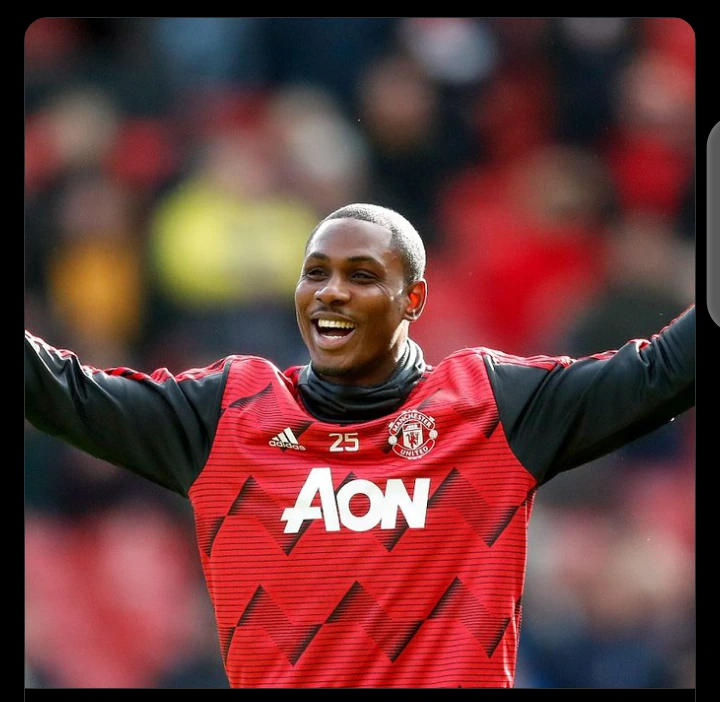 If Ighalo should accept £400,000 per week to return to his parent Chinese club, Shenhua Shanghai at this stage of his career, then it's a fair play to him, he has fulfilled his dream and made an impact in the Manchester United's season, but if he still chooses to take a pay cut and stay for the love of the club, then that will be an incredible passion and commitment.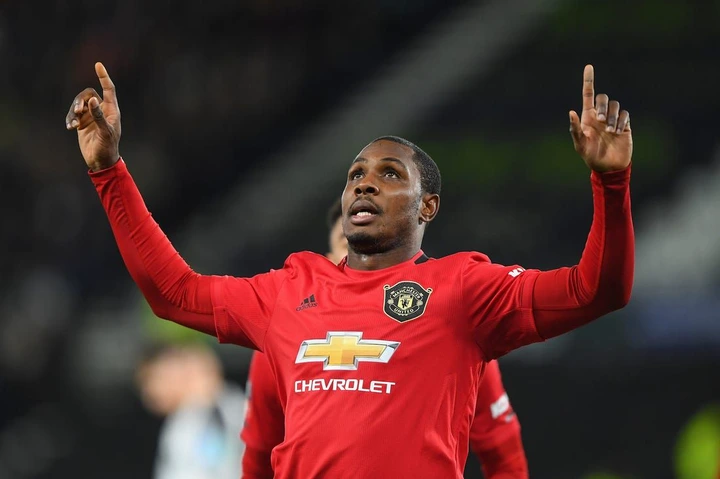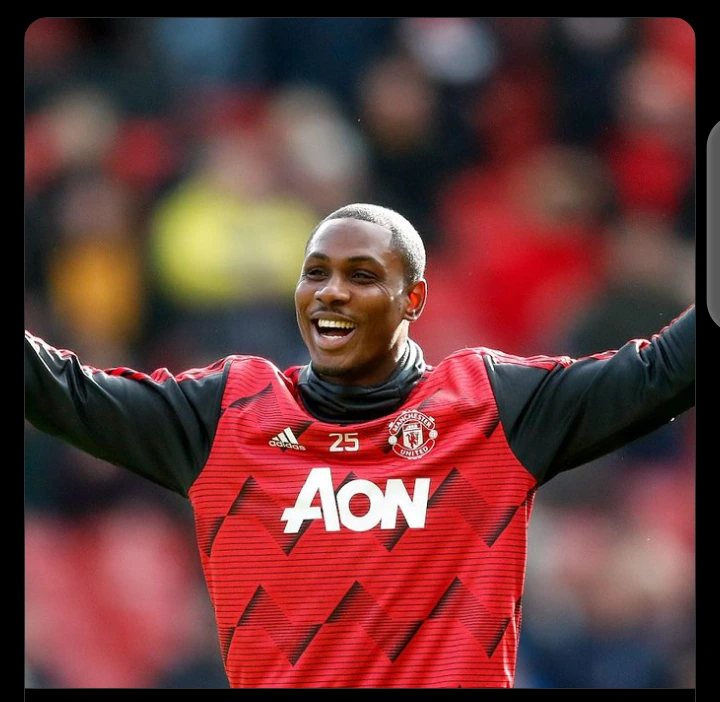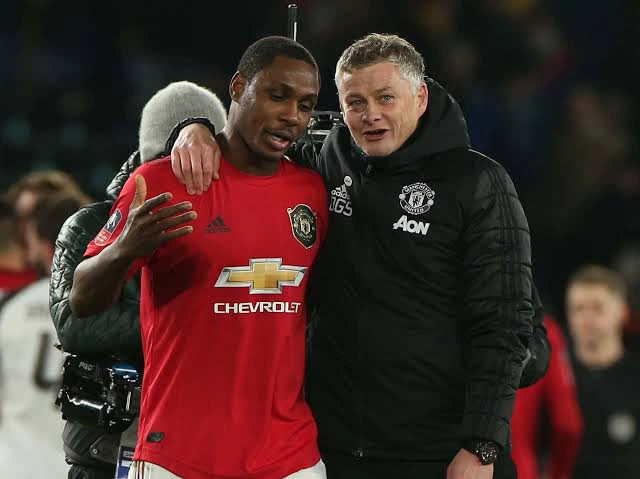 Many Nigerians have been advising him to take the money, including Nigerian Singer and Song writer, David Adeleke, popularly known as Davido, who reacted to the news, under the comment section of popular blogger and former singer, Tunde Ednut. The blogger had shared the post, and ask his fans what they think about the offer, Davido simply reacted and wrote "Take The Money".
The question is, will Ighalo take the money or will he take a pay cut to remain at his childhood dream club?.